NEW & USED EQUIPMENT
We have made every effort to ensure the accuracy of this information, but some errors may be found.
If in doubt, verify the information with a sales representative.
Last updated on Monday, June 26, 2017 11:54 AM
Description
Photo
AG Tractors
New Mobile Service Trailer
New trailer has been fully customized for mobile auto repair but can be used for any mobile work, outside contracting or sports enthusiast.
The trailer was purchased new from the manufacturer, customized but never used. Everything inside is new and unused. It is powered three ways, 110V hook up, solar power and it also has battery power. It is wired with several electrical outlets and lighting. It is equipped with an air compressor, cabinets and tool boxes. Also the flooring is a rubberized vinyl sound deadening tile and the walls are covered with a sound deadening type Berber covering. Located in Apopka, Florida.
MUST SELL - $10,900
( To see more pictures, click on the photo )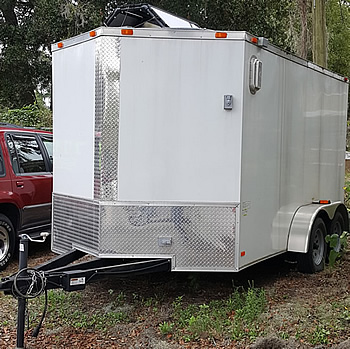 Belarus 825
Inventory Reduction Clearance Price
No trade-in taken on this price
$7,900
70 hp, 4 wd, 3189 hours
Belarus
800
Inventory Reduction Clearance Price
No trade-in taken on this price
$995
Parts tractor
no engine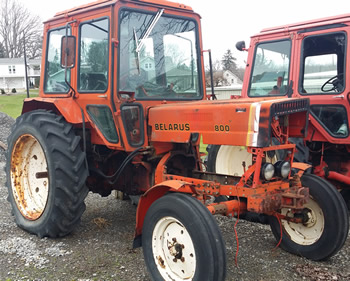 Belarus 560
Inventory Reduction Clearance Price
No trade-in taken on this price
$995
Parts tractor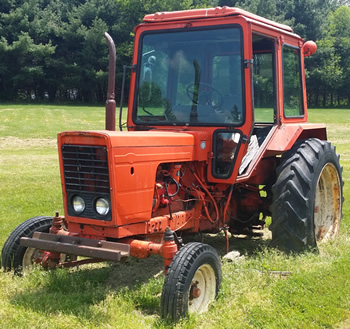 Belarus 562
Inventory Reduction Clearance Price
No trade-in taken on this price
$6,900
63 hp, 4 wd, 1265 hrs, turn style shifter
Belarus 572
Inventory Reduction Clearance Price
No trade-in taken on this price
$7,900
63 hp, 4 wd, 1704 hrs, turn style shifter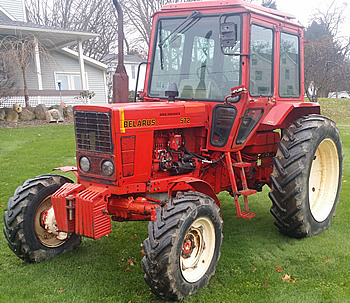 Belarus 400
Inventory Reduction Clearance Price
No trade-in taken on this price
$3,995

57 hp, 2 wd, 970 hrs
Compact Articulated Tractors
Husqvarna PZ6029
Clearance Price
$8,495


93 hrs., 29 hp Kawasaki engine, 60" mower, grass collector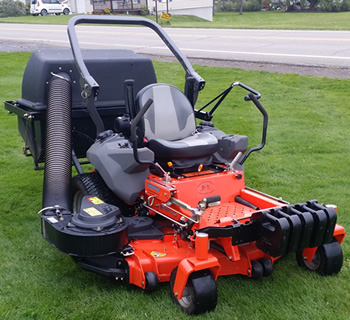 Ventrac 4131
31 hp air cooled B&S VanGuard engine, only 94 hours

$12,000
Steiner 430
Inventory Reduction Clearance Price
No trade-in taken on this price
$6,995
Steiner 430 21 hp, diesel w/ rear discharge mower
Inventory Reduction Clearance Price
No trade-in taken on this price
$295
Steiner Utility box
Steiner
Inventory Reduction Clearance Price
No trade-in taken on this price
$895
Steiner Snow Blower
John Deere D105
Clearance Price $895
Almost new, only 3 hours
List $1,499

Turbo Turf
Inventory Reduction Clearance Price
No trade-in taken on this price
$2,695
Demo Sprayer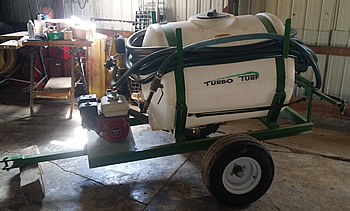 Ventrac
Inventory Reduction Clearance Price
No trade-in taken on this price
$2,995
Sickle bar mower
Ventrac SS300
Inventory Reduction Clearance Price
No trade-in taken on this price
$695
2011 Spreader w/ drop curtain